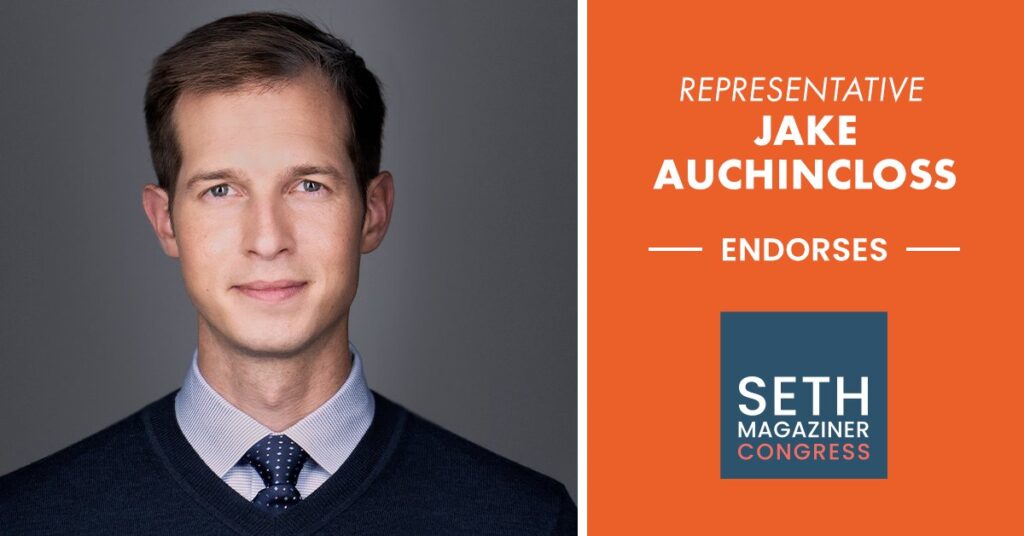 REPRESENTATIVE JAKE AUCHINCLOSS BACKS MAGAZINER, WARNS DEMS 2ND DISTRICT IS NOW A 'SWING SEAT'
Election experts at the Cook Political Report have officially named the race for RI-02 a "TOSS-UP." Seth is running for Congress because Democrats must keep the majority to maintain our democratic system of government, expand economic opportunity by making college and workforce training more affordable, ensure every child access to universal pre-K, and lower the cost of prescription drugs.

The choice is clear: Seth will always fight for Rhode Islanders. Fung will stand with national Republicans like Kevin McCarthy and other extreme Republicans who are only loyal to Donald Trump. Contribute today to help Seth win our "Toss-Up" race →
---
Contribution rules
I am a U.S. citizen or lawfully admitted permanent resident (i.e., green card holder).
This contribution is made from my own funds, and funds are not being provided to me by another person or entity for the purpose of making this contribution.
I am at least eighteen years old.
I am not a federal contractor.
I am making this contribution with my own personal credit card and not with a corporate or business credit card or a card issued to another person.
An individual may contribute a maximum of $2,900 per election (the primary and general are separate elections). By submitting your contribution, you agree that the first $2,900 of your contribution is designated for the 2022 primary election, and any additional amount up to $2,900 is designated for the 2022 general election.