Let's Get to Work on Economic Development & Small Business
Rhode Island has all of the right ingredients for a strong 21st century economy – a desirable location, hard working people, natural beauty, vibrant culture, and strong anchor institutions that range from world class universities to Fortune 500 companies. Now is the time to invest in the creative, entrepreneurial spirit of the Ocean State and build an economy that works for all Rhode Islanders. Seth has a plan to do just that.
Where We Are
Rhode Island's economy is lagging, creating real hardships for workers, families and small businesses. As of November 30, Rhode Island still had 25,000 fewer jobs than before the pandemic, with an unemployment rate well above the national average. Our state's per capita Gross Domestic Product ranks 34th in the country. Behind these statistics are thousands of frustrated people who are willing to work hard, but struggling to keep up with the cost of living.
Against these challenges, Seth sees opportunity. With the right leadership and priorities, Rhode Island can once again become a center for innovation and entrepreneurship, where everyone can have a chance to access the American Dream. Seth will support small businesses, attract employers in high growth industries, and build on Rhode Island's many strengths to create a vibrant economy so that people can get good jobs here, without having to leave the state.
Seth's Record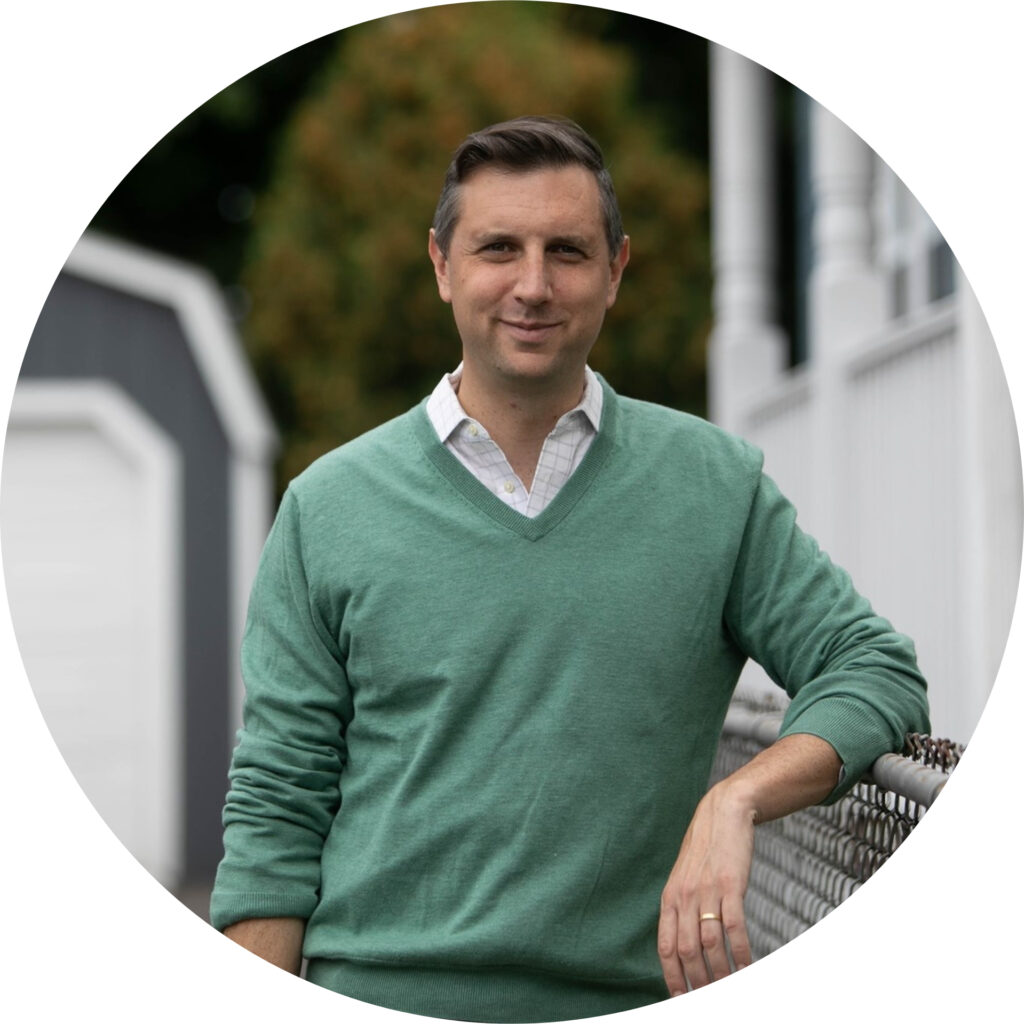 As Treasurer, Seth is using his office in innovative ways to promote economic growth and create jobs in Rhode Island. He personally negotiated the relocation of a financial services technology company's headquarters from Massachusetts to Warwick, bringing over 150 good jobs. The BankLOCAL program he established has assisted nearly 400 Rhode Island small businesses in obtaining $47 million in loans to expand and hire. The green finance programs he created at the Rhode Island Infrastructure Bank have injected more than $120 million into alternative energy and energy efficiency projects in the Ocean State, creating nearly 2,000 construction jobs.
These are real Rhode Island small businesses getting the support they need to succeed. US Extruders, a manufacturing company in Westerly, and Sunshine Development Center, a day care and pre-school in North Kingstown, are among the dozens of small businesses and nonprofits saving hundreds of thousands of dollars in energy costs thanks to solar panels financed by the Infrastructure Bank programs Seth created. Smoke N' Squeal BBQ, a veteran owned business, was able to transition from food trucks to a brick and mortar location in Pawtucket with a loan from Seth's BankLOCAL program.
At the same time, Seth has advocated tirelessly on behalf of local businesses. During the COVID-19 crisis, he used the influence of his office to convince local banks to expand their Paycheck Protection Program (PPP) lending, bringing sought-after relief across the state. When the current Administration wanted to tax all PPP loans, Seth advocated for an exemption because he understood this unexpected tax bill could mean already-strained businesses would close and more Rhode Island jobs would be lost.
Building Rhode Island's economy and ensuring it rebounds from the COVID-19 crisis stronger than ever will require determination and focus. As Governor, Seth will improve the local business climate for small businesses, make foundational investments in high-growth sectors and infrastructure and reject the know-a-guy politics that has too often held Rhode Island back.

Let's Get to Work: Supporting Small Businesses
Small businesses are the heart of Rhode Island's economy. Prior to COVID-19, they employed over half of the private workforce. Seth is laser-focused on providing the Ocean State's small businesses with the tools and resources they need to thrive.
Create a "one-stop shop" resource center for small businesses. Seth believes Rhode Island should make it easy for small businesses to grow and thrive. Yet no state agency currently offers a comprehensive toolkit for starting or scaling a business. As Governor, Seth would streamline and centralize information for business owners on one simple and clear website. He would also fund targeted technical assistance for Rhode Island businesses to ensure business owners have easy access to basic, high-quality advice. Topics will include selecting a location, navigating licensing requirements, effective marketing, access to capital, and building eCommerce capabilities.
Legalize Happy Hour. Rhode Island is one of only eight states in the country that doesn't allow for happy hours. However, happy hours are among the most successful strategies to improve marketing and sales for bars and restaurants, which have been hit especially hard by the pandemic. This is a simple step Seth would take as Governor to support a faster economic recovery in Rhode Island's hospitality industry.
Direct a larger share of state contracts to local diverse businesses, including those owned by minorities, women, and veterans. Under current policy, Rhode Island must award 10 percent of all state dollars to women- or minority-owned vendors. But enforcement has been inconsistent at best, and this level is not ambitious enough given the state is now nearly 30 percent non-white and majority female. As Governor, Seth will sign an Executive Order to raise the total target for state spending to local and diverse owned companies, and step up enforcement. He will also add a new target for businesses owned by veterans, who return to civilian life with valuable skills and leadership experience but often have a hard time building the network to grow a business.
Fund existing community organizations that serve local entrepreneurs credibly and effectively. Rhode Island is home to various small business associations, chambers of commerce, and other community-based organizations that maintain deep relationships with the local business community and provide critical services to entrepreneurs. Importantly, these organizations already regularly engage with hundreds of existing and would-be business owners who have been historically underserved by state programs. Seth believes we cannot overlook this precious asset. As Governor, he would strengthen these community organizations, funding them to provide new and expanded programming to entrepreneurs across Rhode Island.

Let's Get to Work: Setting the Stage for Innovation
As Governor, Seth will focus on building an innovative, 21st century economy in our state so every Rhode Islander can get a good job in a promising industry. With world-class universities, an attractive quality of life, and a strategic location in one of the world's most productive economic regions, Rhode Island is well positioned to be a leader in the economy of the future. As Governor, Seth will act aggressively to attract and support high-growth industries with good paying jobs to Rhode Island.
Seth will prioritize investing in high-growth industries where Rhode Island already has a competitive advantage. Rhode Island can build on its core strengths in ocean technology, offshore wind, naval defense, boat-building, composites and advanced marine sciences by investing in these blue economy industries. Strengthening the green economy means making Rhode Island a leader in alternative energy and advanced agriculture. Other high tech sectors Seth will prioritize include advanced manufacturing, computer science and the life sciences.
Support the creation of new companies in high-growth industries. Seth will support the development of advanced industries in Rhode Island by creating a professional organization to make direct investments in early-stage and scaling companies through both programming for entrepreneurs and strategic "seed funds." At least two nearby states, Connecticut and Massachusetts, have had success with this approach. As Governor, Seth will draw on his prior professional experience in socially responsible investing to help innovative businesses get access to capital while commiting to Rhode Island for the long term.
Create more "pad-ready" industrial sites and turnkey lab spaces. Many companies that consider moving to Rhode Island struggle to find available commercial, industrial, and lab space. Dedicated sites such as the Quonset Business Park, which hosts companies that employ over 10,000 Rhode Islanders, have been very successful and filled rapidly. As Governor, Seth would prioritize funding for industrial and lab capacity and work to align stakeholders – including academic institutions, public agencies, and the private sector – toward this vision. In parallel, he would create a master database of public properties to catalogue their existence, condition, and value. This would increase transparency and create opportunities to turn vacant or distressed properties into the homes of new or expanded businesses. In many cases, this would also turn wasted or misused land from a burden on the public into tax generating properties, raising new revenue for the state without raising taxes. Finally, Seth's administration would reduce the red tape associated with renovating and developing these properties to speed their path to reuse and capture maximum commercial activity.
Encourage more companies to locate in Rhode Island. As Treasurer, convinced financial services company Ascensus to move more than 150 good paying jobs from Massachusetts to Rhode Island. As Governor, Seth won't sit back and wait for great companies to find RI- he will aggressively and proactively recruit new companies to move to Rhode Island by expanding CommerceRI's business outreach operation while ensuring existing local businesses have what they need to thrive.
Invest in fast, reliable rail service between Providence and Boston. The Providence/Stoughton MBTA commuter rail line is the busiest commuter line in the region, serving upwards of 25,000 people per day. Unfortunately, as the transit advocacy group TransitMatters has pointed out, the line was designed as a mid-20th century service; the region's commuting patterns and needs have since evolved substantially. With strategic upgrades and improvements, an end-to-end trip on the Providence/Stoughton line could be reduced from 70 to 45 minutes. This would improve the quality of life for thousands of Ocean State commuters, and ensure that transit adequately addresses their needs. Importantly, commuter rail upgrades would also unlock additional economic opportunities across the region, particularly with the opening of the new Pawtucket/Central Falls commuter rail station, with enhanced mobility providing significantly more location flexibility to employers and workers. As Governor, Seth would make enhancing the commuter rail a priority, and would bring fresh advocacy and funding to make sure this project gets completed.
Make affordable, high-speed internet a reality across Rhode Island. High speed internet has been compared to a "highway" leading to jobs, education, political participation, and information about the world. However, affordability issues (in particular, for fiber optic cable) drive a growing and extreme divide in internet access for businesses in coastal parts of Rhode Island and for low-income households alike. Prior to COVID, approximately 40 percent of the state's low-income households did not have access to high-speed internet at home, and cities and towns like those on Aquidneck Island were limited to few, and at times no, broadband providers.
As Governor, Seth would prioritize making affordable, high-speed internet a reality for all Rhode Islanders. He would partner with state experts to fund data-backed strategies to increase the number of "connected" households in the state, and he would designate a state broadband coordinator and Advisory Council to oversee broadband accessibility and internet connectivity for the 21st century. Seth would also work with the state's Office of Innovation to promote the roll out of 5G wireless broadband services statewide, taking advantage of Rhode Island's compact size and existing infrastructure to give individuals and businesses access to internet speeds up to 100 times faster than those delivered by today's wireless networks.

Let's Get to Work: Improving Rhode Island's Business Climate
To grow the economy, we must build Rhode Island's reputation as an attractive place to start and grow a business. Historically, Rhode Island has not fared well in national rankings of state business climates. In 2019, Rhode Island finished dead last in both CNBC's ranking of Top States for Business and WalletHub's study of "Best & Worst States to Start a Business." One factor commonly cited is the state's taxation and regulatory environment. As Governor, Seth will act quickly to make doing business in Rhode Island simpler and easier, and move the state away from the "know a guy" political culture that has held our economy back.
Meaningful tax relief for small businesses. All legal business entities in Rhode Island are required to pay a minimum annual state tax of $400, no matter how small they are. This renders Rhode Island less competitive than neighboring states such as New Hampshire, New York, and Connecticut, with either no minimum business tax or one much lower. Many small businesses in Rhode Island are also required to pay property taxes on equipment and inventory, a form of "double taxation" in which everything from restaurant kitchen equipment to unsold clothes at consignment shops are subject to annual taxation at an average rate that Ernst & Young reports is the highest in the Northeast. Seth believes that these burdens are unfair, and will take action to reduce the tax burden on Rhode Island's smallest businesses.
Conduct a comprehensive audit of business registration, reporting, and regulatory procedures and cut red tape. Rhode Island is awash in fees, regulations, and licensing requirements for business. While many of these requirements serve a legitimate purpose, others are unnecessarily cumbersome and difficult to navigate. Rhode Island's Office of Regulatory Reform (ORR) has made some progress in streamlining business requirements and eliminating unnecessary regulations; however, their work has substantially slowed since Governor McKee took office in 2021. As Governor, Seth would rejuvenate these efforts, beginning with a comprehensive audit of business registration, reporting, and regulatory procedures to identify onerous barriers for businesses and enact common sense reforms.
Use technology to reduce business time and hassle. As technology continues to advance rapidly, every corner of state services must be reevaluated to find opportunities for automation and online self-service to both save the state money and reduce hassle for small businesses. This includes converting applications and permits to online formats, making state and municipal agency websites more easily navigable, using data and technology tools to streamline internal operations and ensuring forms are language accessible. A study by the University of Utah found that introducing online options for government transactions can reduce a state's costs by nearly 75%. Seth believes investing in technology to enhance state services is not only good for business owners, but will pay for itself over time.
Introduce a "taxpayer advocate" and provide free tax consultations to businesses. State tax laws are complicated. Many newer businesses accidentally miscalculate what they owe, potentially incurring significant penalties and back-taxes. To forestall this, Seth will introduce a free program that will allow new businesses to receive guidance on recordkeeping and tax obligations from Rhode Island Division of Taxation. Simultaneously, Seth will upgrade the state's Division of Taxation website to automatically calculate sales tax owed based on gross sales, vastly simplifying a process that is currently manual and arduous for many.

Let's Get to Work: Strengthening Workforce Training
The best jobs go to where the talent is, and the vast majority of the unemployed in Rhode Island are adults who have not completed any education past high school. Seth will make Rhode Island more attractive to new businesses by expanding training opportunities while proactively working with employers to make hiring workers simple and easy.
Strengthen and expand Real Jobs Rhode Island. Real Jobs Rhode Island is an important workforce development program that promotes employer-led partnerships to hire, train, and retain workers in our state. Rhode Island companies come to the table with actual hiring needs and receive help from the government to find and train talent. Meanwhile, Rhode Island workers obtain new skills and new opportunities to succeed. Seth recognizes the importance of pursuing workforce solutions like this – solutions that reflect actual industry demand. As Governor, he would expand the Real Jobs program to new sectors, strengthen outreach efforts to thousands more job seekers, and create a clear mechanism to measure how program funds are spent to ensure efforts achieve maximum impact.
Integrate adult education into workforce training. Many adult job seekers have unmet learning needs across topics – from literacy to basic math skills to the English language. These job seekers will need more than targeted, occupation-specific training. They will need basic adult education delivered in conjunction with standard job-training as well as wrap around services including access to public transportation. Seth's Administration would elevate the importance of adult education in state workforce development to give our people the best chance at getting a good paying job.
Increase apprenticeship opportunities and on-the-job training. Internships and apprenticeships provide Rhode Islanders with the opportunity to gain real, practical job training and a pathway to a stable, good-paying career in high-growth industries. 91% of apprentices are employed after completing their programs, with an average starting salary of over $60k. That's why, as Treasurer, Seth expanded the CollegeBound program to allow families to save for apprenticeship programs and it's why he will continue to support quality, registered apprenticeship programs that train workers for the high-growth industries of the 21st century.