LET'S GET TO WORK ADDRESSING RHODE ISLAND'S HOUSING CRISIS
Everyone who works in Rhode Island should be able to afford to live in Rhode Island. But the Ocean State has long suffered from lack of housing supply and the pandemic has made the state's affordable and workforce housing shortage even worse. As Governor, Seth will make major investments in expanding housing production to make it more affordable for Rhode Islanders to buy their first homes or rent an affordable home and will end homelessness in our state.
Where We Are
Housing cost burdens have become the norm in Rhode Island. According to HousingWorks RI, more than a third of Rhode Island households are cost burdened, spending more than 30 percent of their income on housing costs. Of those households, 43 percent qualify as "severely cost burdened" spending over 50 percent of their income on housing costs. There are currently no municipalities in Rhode Island where the state's median household income of $67,000 could affordably buy, and renters can only affordably rent in one municipality, Burrillville.
The ongoing COVID-19 pandemic has exacerbated what was already a housing crisis, with median single family home prices increasing by more than 12 percent over 2020, and more than 22 percent by the spring of 2021; comparable only to the Great Recession of 2008.
The housing crisis has the greatest impact on Rhode Island's most vulnerable residents. Over 600 people are living outside as winter approaches, and over a thousand individuals and families are on waiting lists for emergency shelter.
Now more than ever, we need a leader who can get the work done.
Seth's Record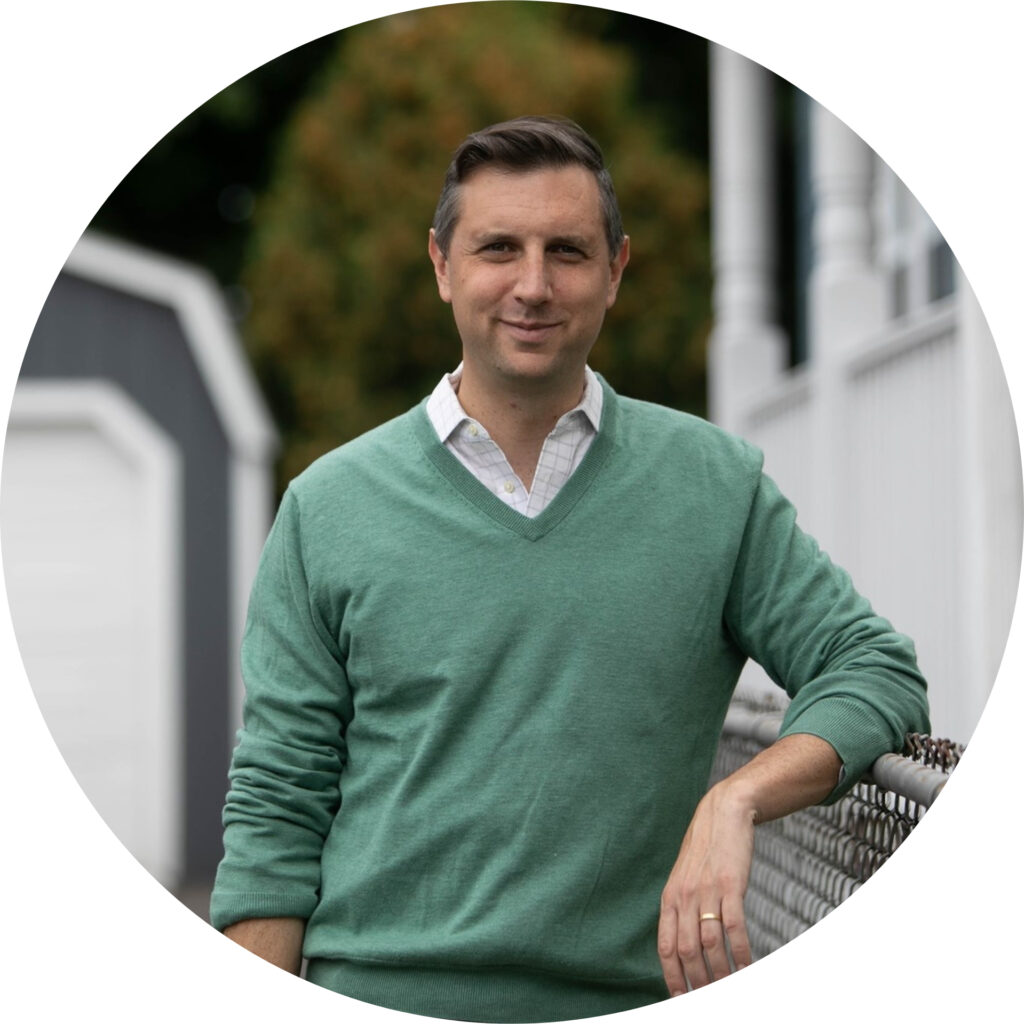 As a Board member of Rhode Island Housing and Crossroads Rhode Island, Seth has seen the importance of investing in housing firsthand. He was the first to criticize the slow rollout of RentReliefRI – an essential resource to prevent eviction – and he proposed a plan to fix it.
Seth also helped lead the charge to approve more than $115 million in affordable housing development through two housing bonds. When Rhode Islanders needed protection from source of income discrimination, Seth testified and supported the bill through passage, because he believes every Rhode Islander has the right to a dignified home regardless of background.
---

Let's Get to Work: Making Housing a Priority of State Government
Create a cabinet level housing agency. In order to ensure housing is treated as a priority of State government, Seth will create a centralized state housing agency and appoint the first cabinet-level Housing Secretary of Rhode Island. The agency will be tasked with developing and implementing a comprehensive housing plan for the state, including dramatically expanding the supply of housing and ending homelessness, coordinating with government and nonprofit entities engaged in housing issues, streamlining all State and federal resources, and reducing red tape.
Let's Get to Work: Building More Housing
Build thousands of new units of affordable housing. As Treasurer, Seth has supported $115 million in bonds to create affordable housing. As Governor, he will dramatically expand Rhode Island's supply of affordable housing with a goal of building and preserving thousands of units in his first term in office.
Seth will utilize resources from federal stimulus funds, federal housing programs, dedicated state revenues, and additional bonds to build thousands of new units to make the state's investment in the capital stock of affordable housing projects larger and more predictable.
Every year, the state loses hundreds of units of existing affordable housing as older units come to the end of their deed-restriction – Seth will target resources to renovate these properties and keep them affordable for decades to come. He will also support ongoing investment in the maintenance of existing public housing so all residents living in affordable housing have safe, healthy homes.
His Administration will work directly with service provider partners to ensure adequate units are being dedicated to populations with special needs, including individuals and families experiencing homelessness, seniors, individuals with disabilities, youth aging out of the foster care system, and formerly incarcerated residents. Seth will support legislation to give non-profit community development groups the right of first refusal to purchase state-owned property, and support a subsidy for these non-profit developers to acquire and renovate them.
Invest in infrastructure to spur affordable housing development. One of the barriers to affordable housing development is the cost of infrastructure – streets, sidewalks, street lights, and utilities required to support new housing. As Governor, Seth will create a fund to assist municipalities and developers in covering the costs of infrastructure built in connection with new affordable housing development.
Reduce red tape for affordable housing development. In order to solve the housing crisis, every city and town will need to meet or exceed the 10% affordable housing goal in the Low- and Moderate-Income Housing Act. While this law has been on the books for decades, it has never been enforced. As a result, more than thirty of Rhode Island's cities and towns fail to meet the 10% goal. Seth's Administration, with direction from the new cabinet-level Housing Secretary, will work collaboratively with every municipality to create a plan to reach their targets. If a municipality fails to reach their affordable housing targets for an extended period the state will override cumbersome local zoning restrictions that block affordable housing development.
Train the workforce to build houses and neighborhood infrastructure. In order to meet the demand for more housing, we need more people with the training and expertise to become home builders and to build out the roads, streetlights and utilities needed for a new neighborhood. As Governor, Seth will expand and improve high school career and technical education (CTE) programs to provide students hands-on experience in trades and specialties and would expand youth apprenticeship models to help prepare youth to quickly and seamlessly enter into registered apprenticeship programs after high school. Research has shown that 91% of apprentices are employed after completing their programs, with an average starting salary of over $60k. Equally important, for every dollar an employer invests in an apprentice, they are estimated to recoup $1.47 in increased productivity, reduced waste, and greater innovation.
Let's Get to Work: Ending Homelessness
Institute a Housing First approach. On any given night, over 1,200 Rhode Islanders are unhoused. Housing First is the solution to homelessness, a model in which families and individuals experiencing homelessness are immediately transitioned from street and shelter to apartments with wraparound services including access to social workers trained to connect them with the support they need to remain housed. In addition to funding wraparound services – through Medicaid and through support to social service agencies – Seth will increase funding for the Housing Rental Subsidy Program, ensuring permanent supportive housing is available for all individuals and families experiencing homelessness. By transitioning an individual or family experiencing homelessness immediately from shelter or the streets to an apartment and providing them all the support services they need, we will end homelessness and save significantly on emergency services.
Prevent homelessness. Since 2013, Rhode Island has given homeowners who are behind on their mortgage the right to mediate with their mortgage lender to avoid foreclosure. But renters and landlords do not have to go through mediation before an eviction. And, only about 10% of tenants have legal representation when facing eviction, while an estimated 90% of landlords have lawyers. As Governor, Seth will work with the courts to institute a permanent eviction mediation program – with a right to counsel for tenants to protect their rights – to stabilize tenants in their housing and to help make landlords whole on arrearages.

Let's Get to Work: Building Strong and Healthy Communities
Make homeownership accessible by providing down payment assistance for first-time homebuyers. Owning a home is one of the most effective ways to build wealth. As Governor, Seth will expand Rhode Island Housing's homebuyer assistance program to pair homebuyer education and counseling with forgivable down payment and closing cost assistance.
Offer support for home modifications to allow seniors to stay in their homes. Rhode Island has some of the country's oldest housing stock, and existing home repair programs do not meet the need. In particular, seniors on a fixed income may need home modifications to continue living independently and avoid moving into a nursing home. The COVID-19 pandemic showed the challenges of preventing the spread of infectious viruses in congregant settings – it is safer and healthier for seniors who are able to stay in their homes to do so. As Governor, Seth will create a grant program to help seniors make their homes accessible so they can stay in their homes.
Make drinking water safe by replacing lead service lines. Because of Rhode Island's old housing stock and infrastructure, many homes have outdated utilities – such as lead water pipes connecting household water systems to public water utilities. Lead can have negative health impacts on residents – especially children, leading to lead poisoning, development delays, asthma, and other health problems. Replacing these lines is prohibitively expensive for many Rhode Islanders. Seth will utilize newly available federal funding to replace any remaining public lead service lines, and provide grants to homeowners to replace the private side of their lead service lines.
Keep children safe by remediating lead paint. Because much of Rhode Island's housing was built before 1978 when lead paint was banned, lead paint is a larger problem here than in other parts of the country. Lead paint is found both inside and outside older homes, often around window and door frames and in soil that has paint dust or chips in it. It is particularly dangerous for children and can lead to brain damage, developmental delays, learning disabilities, and behavioral problems. Seth will prioritize the remediation of lead paint through assistance to homeowners and landlords to keep children safe and healthy.